Acute Myeloid Leukemia (AML) Awareness Campaign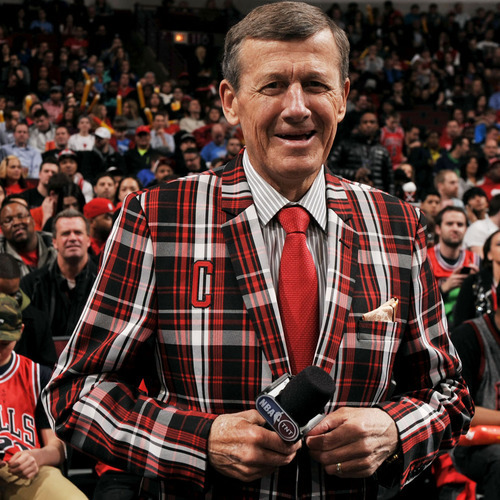 CancerCare is sponsoring its first-ever Acute Myeloid Leukemia (AML) Awareness Campaign from June 1 to June 30 featuring renowned TV sports broadcaster and commentator Craig Sager as national spokesperson.
Known as much for his bold custom suits as for his storied career as an NBA sideline reporter, Sager was diagnosed with AML in April 2014 and subsequently missed the entire 2014 NBA Playoffs. That same month, Sager's son Craig Jr. did the sideline interviews at the playoffs to air a special "get well" message to Sager. Craig Jr. later helped save Sager's life, as he was a match for a crucial bone marrow transplant.
Today, Sager continues to manage his AML with the help of his health care team, often wearing orange to signify leukemia awareness.
On March 22, HBO Sports will air an all-new "Real Sports with Bryant Gumbel" featuring a segment on Craig Sager's powerful story. Watch the episode Tuesday, March 22nd at 10:00 p.m. EST on HBO.
CancerCare helps people coping with any cancer diagnosis, including AML. Read our fact sheet, "Coping with Acute Myeloid Leukemia (AML)," and view all of our resources for people affected by AML. You can also read CancerCare client Luisa's story of coping with an AML diagnosis.
New Comment