2018 CancerCare Gala Showcases Program Impacts, Raises Funds for Free Support Services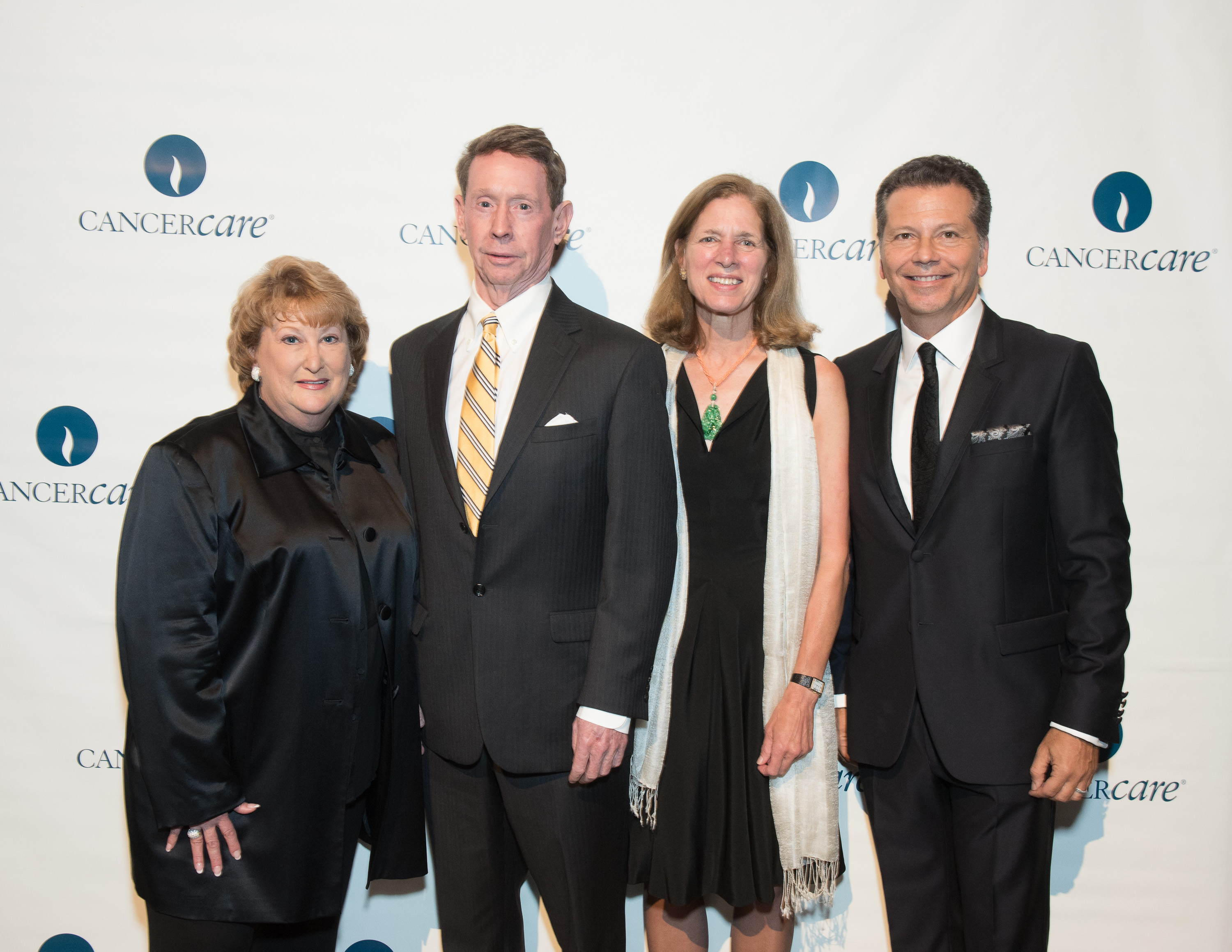 Philanthropists, health care industry leaders, patient advocates, and CancerCare supporters attended the 74-year-old national nonprofit's 2018 Gala on April 25, which took place at New York City's Cipriani 42nd Street. This annual event raises crucial funds to support the organization's free services for anyone coping with a cancer diagnosis.
To introduce the spirit of the evening, Board of Trustees Members and Gala Co-chairs, Annette and Andrew Pizzo, shared an inspirational message centered on six words that define the organization: trust, hope, compassion, community, resilience and support.
On behalf of CancerCare's social work team, Director of Clinical Programs, William Goeren, MSW, OSW-C, presented the Help & Hope Award to Cornelia & Rob Spring in recognition of their longtime support. Cornelia Spring has been a member of CancerCare's Board of Trustees since 2011 and with Rob served as Gala Committee Chairs in 2012 and 2013. Upon receiving the award, Ms. Spring shared, "Resilience means showing up every single day to prove that while almost nothing about cancer is linear, CancerCare's commitment and dedication to being with you every step of the way is unwavering."
CancerCare Chief Executive Officer, Patricia J. Goldsmith, presented the Partnership Award to TESARO, highlighting their commitment to supporting people affected by cancer. The award was accepted by Lonnie Moulder, Chief Executive Officer, and Mary Lynne Hedley, PhD, President & Chief Operations Officer. Mr. Moulder shared, "What so many of you do – survivors, advocates, social workers – on a daily basis, to make a difference for cancer patients, humbles us. We're so pleased to support the mission of CancerCare."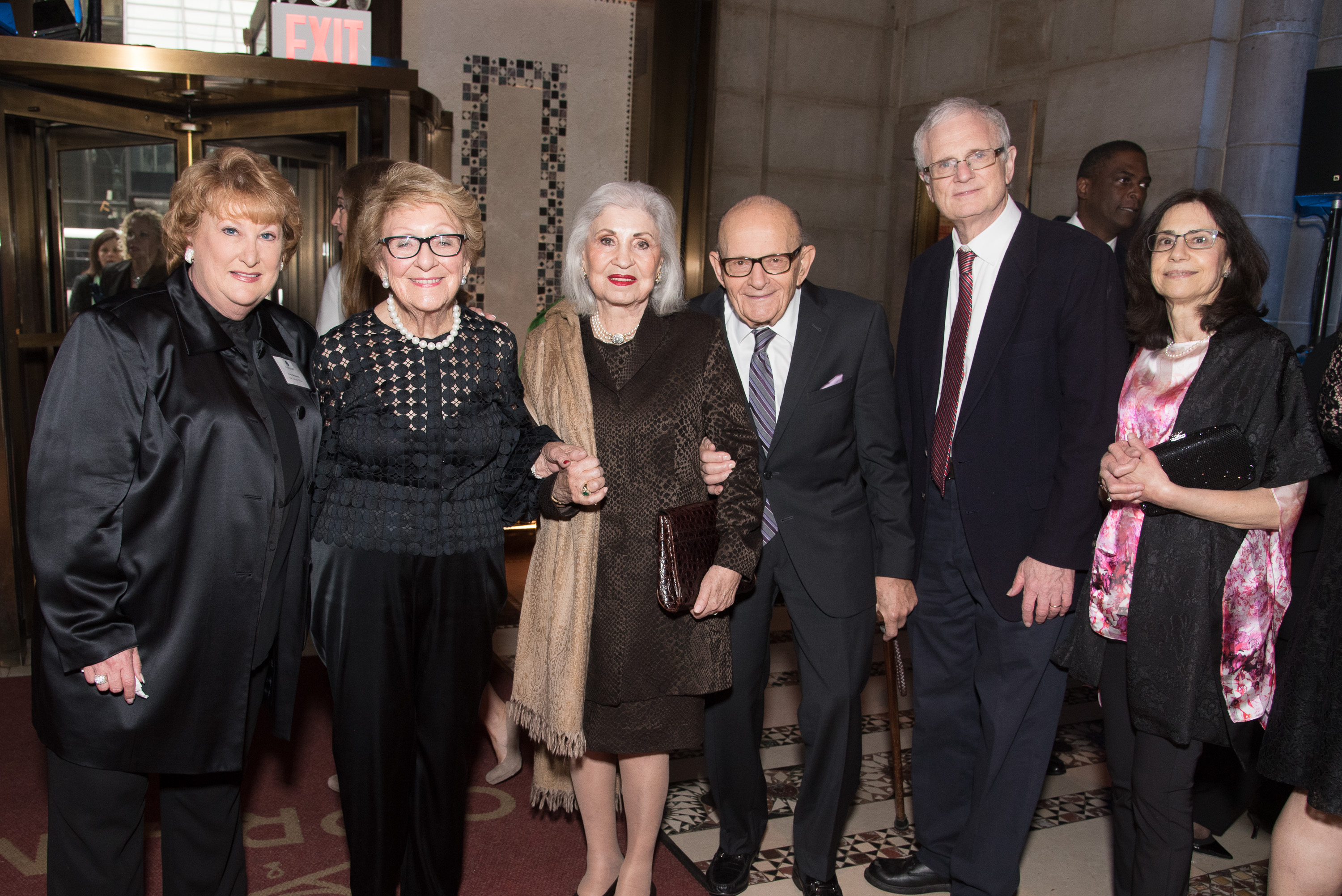 One of the evening's most impactful moments was a review of CancerCare's hurricane relief program. In partnership with the Community Oncology Alliance (COA), CancerCare raised nearly $665,000 and helped more than 800 Puerto Rican residents in the wake of Hurricane Maria. In the words of Young Professionals Committee Chair, Seyna Ba, the program "allowed people to gain the resilience they needed to weather the storm of cancer and beyond."
Led by Sotheby's auctioneer C. Hugh Hildesley, the Gala's live and silent auctions featured selections of fine wines, exquisite dinners, luxury items, once-in-a-lifetime experiences and vacation getaways. These items included a private in-home wine tasting for 10 with famed wine authority, tickets to Springsteen on Broadway, a relaxing five-night stay on the white sands of Aruba, and a seven-day excursion on The World, the largest privately owned, residential yacht on earth.
CancerCare is grateful to the 2018 Gala Committee Members for helping to organize such a meaningful event: Brittany Aliano, Michael Baraldi, John Brierty, Renata & Flavio Figueiredo, Paul M. Friedman, Christine Converse Hogan, Kay Hsu, Rachel Klein, Loretta & Raymond Moseman, Marsha J. Palanci, Lori & Michael Parisi, Annette & Andrew Pizzo, Eleanor Sigona, Susan Smirnoff & Kirk Zachary, Cornelia & Rob Spring and Burt Zweigenhaft.
New Comment