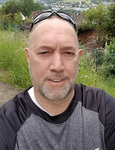 Mike, a 66-year-old resident of New Jersey, husband, father of two and soon-to-be-grandfather, found strength and support in the face of cancer after being diagnosed with stage four incurable metastatic prostate cancer in 2018. This initially filled him with shock and apprehension.
Early on, Mike decided he was not going to pay attention to the statistics related to his prognosis. "I don't listen to the numbers. I don't listen to stats because that's all they are." He embarked on a treatment plan involving hormone therapy, steroids and other medications. Despite the fatigue induced by the treatment, Mike continues to stay active and goes to the gym three times a week, which has helped him regain his strength and energy. "Exercise is my way of managing," he said.
"The first year was really tough, because I didn't know what was going to happen. I did everything I possibly could to just to make it to one year. After I hit that one year, I took a breath. Having CancerCare every other week helped me through a lot of hard times."
While navigating the complexities of his diagnosis, Mike recognized the need for emotional support. He sought out a support group and discovered a men's group through CancerCare. He appreciated the guidance and support of his social worker during this challenging time. "CancerCare was the first support group I attended and it was exactly what I needed. It meant so much for me to be able to talk with other men about my cancer and theirs."
Mike also emphasized the significance of connecting with others who are going through similar experiences. Despite varying cancer types among the group members, the common thread of confronting a life-altering diagnosis bound his group together. Sharing advice, experiences and stories provided comfort and strength to him.
Mike's journey has also ignited his passion for helping others. He became actively involved in supporting cancer awareness initiatives, particularly emphasizing the importance of early screenings for prostate cancer. He's committed to sharing his story and advocates for regular check-ups and screenings.
Despite contending with other health challenges like hip replacements and arthritis, Mike remains active, engaged and lives his life to the fullest. He volunteers in the LIVESTRONG program through his local YMCA, offering support and inspiration to others facing cancer. He is also pursuing a path as a peer recovery coach to assist individuals facing addiction. His compassion and determination drive him to make a difference in the lives of those around him.
This year marks five years since Mike was first diagnosed. "The man upstairs has plans for me," he said. "He's kept me around for a while because he not done with me yet."
« Back to stories