CancerCare CancerCare Raises More Than $550,000 at 2011 Spring Gala to Support Its Free Services For People Facing Cancer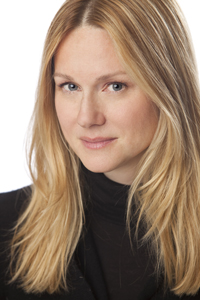 Emmy-winning actresses Laura Linney, Cynthia Nixon among more than 300 luminaries who turn out to support CancerCare at New York City's The Pierre on June 9; Showtime's "The Big C" Executive Producer Jenny Bicks receives Help & Hope Award.
New York, NY, June 10–Record-breaking heat and a powerful storm did not dampen the spirits or attendance at New York City's iconic The Pierre as more than 300 people turned out at CancerCare's Annual Spring Gala.
CBS-TV Channel 2 medical correspondent Dr. Max Gomez hosted the event, which raised over $550,000 to benefit the free, professional services CancerCare provides to anyone facing a cancer diagnosis.
CancerCare presented its coveted Help and Hope Award to television writer and producer Jenny Bicks, whose work on the hit series "Sex and the City" and Showtime's "The Big C" brings awareness of cancer's impact on people's lives to mainstream audiences. Celebrated actress Laura Linney, who stars in "The Big C" as a suburban mom facing a terminal cancer diagnosis, was on hand to personally present the award to Bicks.
Watch Laura Linney's remarks and Jenny Bicks' acceptance speech.
"We are thrilled that this year's Annual Spring Gala was such a tremendous success," said CancerCare CEO Helen H. Miller. "We are so grateful for the generosity of our guests, who helped to ensure that we can continue to provide our free services to anyone affected by cancer."
Bicks herself is a breast cancer survivor, noted Miller. "We honored Jenny not only for her talent and creativity as a writer, but also for her courage and candor in writing characters who bring to life the day to day realities of people affected by cancer."
Emmy-award winning actress Cynthia Nixon was also in attendance. Nixon is a breast cancer survivor and advocate for people facing cancer. A co-star of the popular series, "Sex and the City," Nixon currently appears in "The Big C."