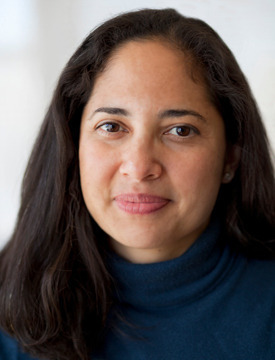 Rachel Odo, MSW, LCSW-R
Online Group Moderator
Rachel is a moderator in CancerCare's Online Support Group Program and has facilitated online support groups for many years, providing support and guidance for people affected by cancer and the bereaved. She is a member of the National Association of Social Workers.
Publications:
Hara, R.T. & Odo, R. (2014). "Leading Bereavement Groups." Handbook of Oncology Social Work. Christ, Messner & Behar, editors. Oxford University Press.

Odo, R. (2012). "Technology in Social Work: Moderating Online Support Groups for Cancer Patients." Grobman and Clements, eds. White Hat Communications.

Odo, R. and Potter, C. (2009). "Young Adult Cancer Survivors: Understanding the Needs. A Clinical Perspective." ONCOLOGY Nurse Edition, 23 (11).
Rachel shares, "What makes life important for each of us and how we, as human beings, learn to live fully and well, even in the face of illness and mortality, has always been an interest of mine. I am lucky to be able to do this work that brings meaning and perspective to life every single day."